Product Information
PRODUCT INFORMATION
» Adjustable 2-piece Telescoping Crossbars (Drape Support).
» Made with Anodized Aluminum to provide a Durable, Corrosion Resistant finish.
» No Tools Required - Easy and quick width adjustments.
» Great for Backdrops and Event Draping (Weddings, Special Events, Banquet Halls, Convention Centers, Hotels and More)
Our Adjustable Uprights and Crossbars (Drape Supports) are rated to carry 50 pounds (22.65kg) evenly distributed over the Crossbar (Drape Support).
Crossbar Size
Extending Range Width
3'-5' Crossbar
3'

 Collapsed > 

Extends to 3

' & 5' 

Widths

4'-7' Crossbar
4' Collapsed > Extends to 4' & 7' Widths

6'-10' Crossbar

6'

 Collapsed > 

Extends to 

8' & 10' 

Widths

7'-12' Crossbar

7' Collapsed > Extends to 8', 10, & 12' 

Widths

8'-14' Crossbar *

8' Collapsed > Extends to 10', 12', 

&

14' Widths

9'-16' Crossbar *

9' Collapsed > Extends to 10', 12', 14', 

&

16' Widths
* All items that exceed 9' or 108" in length must be shipped with a Freight shipping service and can only be delivered to a Business or Commercial address.
Please note a sales rep might call to discuss your available options if an order is placed for the certain sizes that apply.
HOW THE CROSSBAR (DRAPE SUPPORT) WORKS?
Our adjustable crossbars (drape support) are 2 piece telescoping rods that adjust using a button stop feature to lock them in place. They also have heavy duty hook-ends that will work with any adjustable or fixed upright. These crossbars are adjustable and have an approx diameter of 1.5"
BULK ORDERS
You can now purchase bulk quantities with additional discounts. Our Crossbars (Drape Support) are available for bulk purchases in 10 packs. These packs can not be broken up into smaller quantities.
Each Quantity you add to cart from "BULK QUANTITIES" represents a pack of 6 Adjustable Uprights in the size you selected.
SHIPPING / HANDLING
Spend $249 or more for FREE SHIPPING (10 business day transit time. Does not exclude Packaging & Handling fee)
*Only withing the Contiguous United States. Some restrictions apply (please see shipping terms & conditions)
+ Faster Shipping Options Available During Checkout.
* Any item over 96" will acquire additional shipping charges. Surcharge will be added upon checkout.
---
Check out our installation video below and don't forget to subscribe to our YouTube page for upcoming content and news!
Customer Reviews
11/05/2019
Anonymous
United States
GREAT PRODUCT!!!!
GREAT QUALITY ITEMS!!
10/28/2019
Anonymous
United States
Exceptional
My ordering experience was great
10/21/2019
Anonymous
United States
09/22/2019
Emaduddeen L.
United States
Very happy with the crossbars
I'm a children's party entertainer and balloon decorator who also does backdrops for the arches I make. The crossbars fit onto my adjustable upright poles perfectly and are well built. I'm very happy with them and will order an additional crossbar and another adjustable upright pole from this vendor.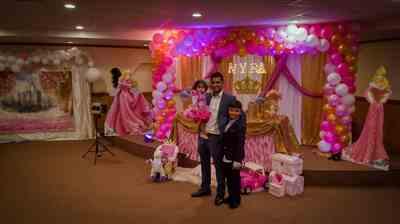 09/10/2019
Anonymous
United States
Excellent
They were affordable and they gets the job done
07/27/2019
martha h.
United States
fast delivery
excellent i will definely buy another
05/16/2019
Michael P.
United States
Quick easy accurate
Good first order will definitely use again
100%
Great quality and sincere in their business.